7 Great Gifts for Your Child's Teacher
7 Great Gifts for Your Child's Teacher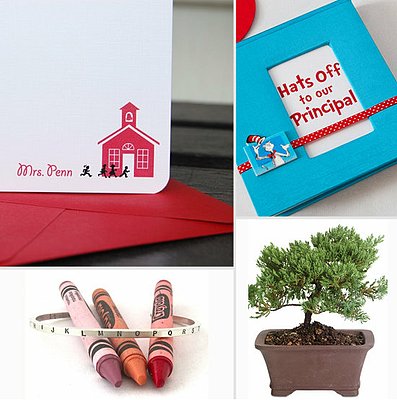 Did your child have a great teacher this school year, someone you'd love to thank with a special gift? LilSugar has posted some inspired ideas, from a stylish alphabet bracelet to a (really adorable) DIY Dr. Seuss-themed memory book. 
Check out the whole collection (LilSugar)>
What are you getting your child's teacher this year?