If Frozen mania is still going strong in your home (and we're willing to bet that for many of you, it is), transform that enthusiasm into creativity. We've searched the web for 11 of the cutest crafts out there, courtesy of some ubertalented bloggers. Keep reading, and get inspired to build your own snowman, make your own sparkly snow, or stage an ice block race!
Source: Sisters Suitcase Blog [1]
Frozen Ice Sensory Play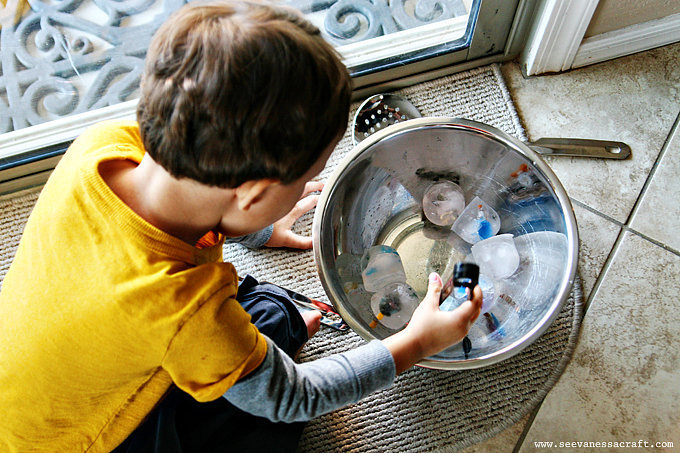 See Vanessa Craft has come up with the smartest way to put those baby food freezer trays back to work! What's more appropriate for a Frozen fan than some frozen sensory fun [2]?
Source: See Vanessa Craft [3]
Frozen Sensory Bin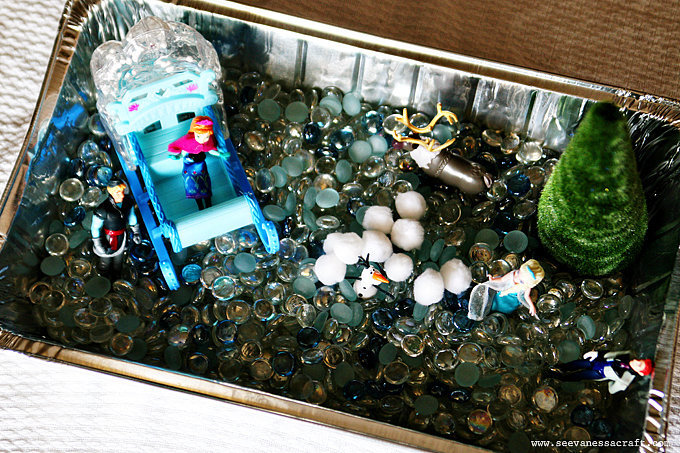 Once your kids are past the phase of putting everything into their mouths, you can use those little gems that fill up fish bowls or vases as a base for a sensory play bin [4] that can be easily altered as new toys are acquired.
Source: See Vanessa Craft [5]
Winter Wonderland Wands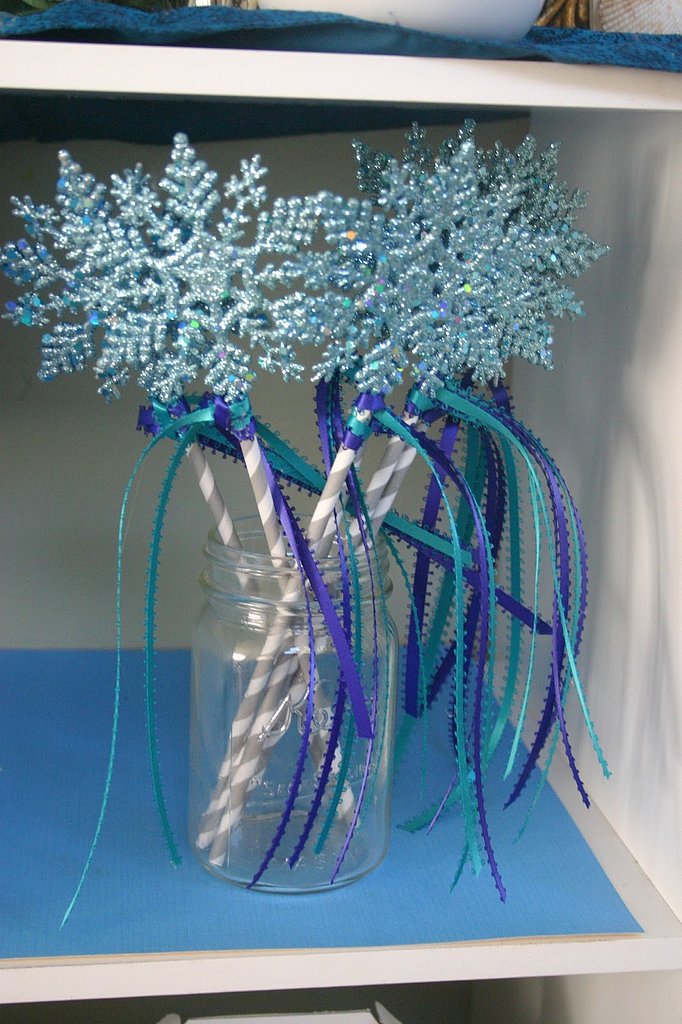 Your pretty princess can choose from one of two Winter Wonderland Wand [6] designs over on Bonne Nouvelle's website.
Source: Bonne Nouvelle [7]
Puzzle Piece Snowflake Ornaments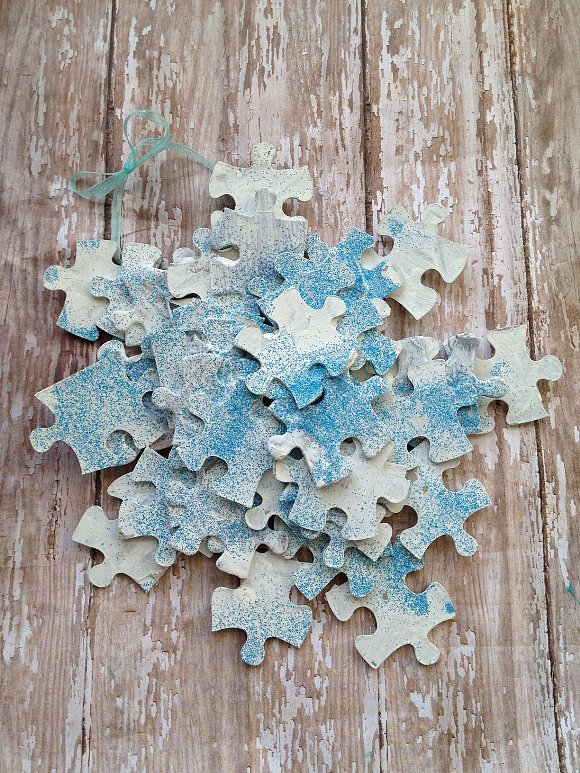 If you don't mind getting a little messy, this snowflake ornament craft [8] from My Kids Guide is easy to do, and all but foolproof.
Source: My Kids Guide [9]
Erupting Snow Recipe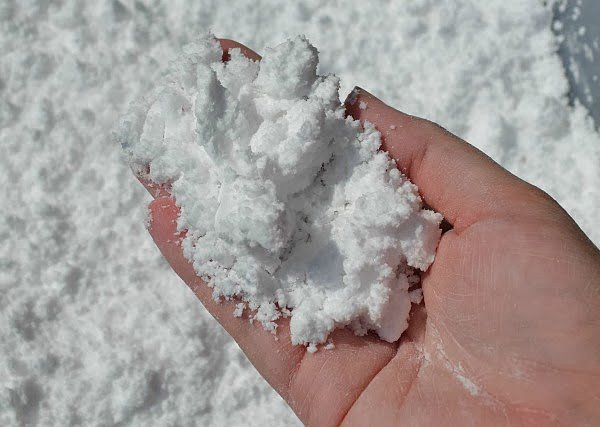 Who says that it has to be Winter for it to snow [10]?!
Source: Growing a Jeweled Rose [11]
DIY Olaf Shirts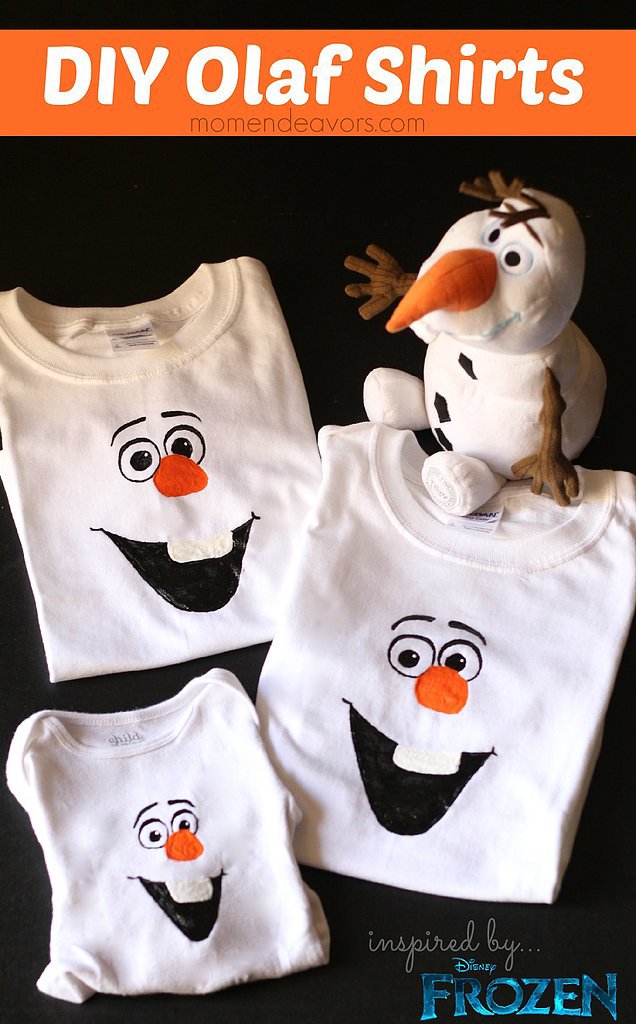 Wear your love for everyone's favorite snowman by following Mom Endeavors' easy Olaf t-shirt tutorial [12].
Source: Mom Endeavors [13]
Olaf Mason Jar Snow Globes
For our money, it's tough to beat a good mason jar project, and this sweet Olaf snow globe [14] would make a great rainy day activity.
Source: Sisters Suitcase Blog [15]
Frozen Ice Block Races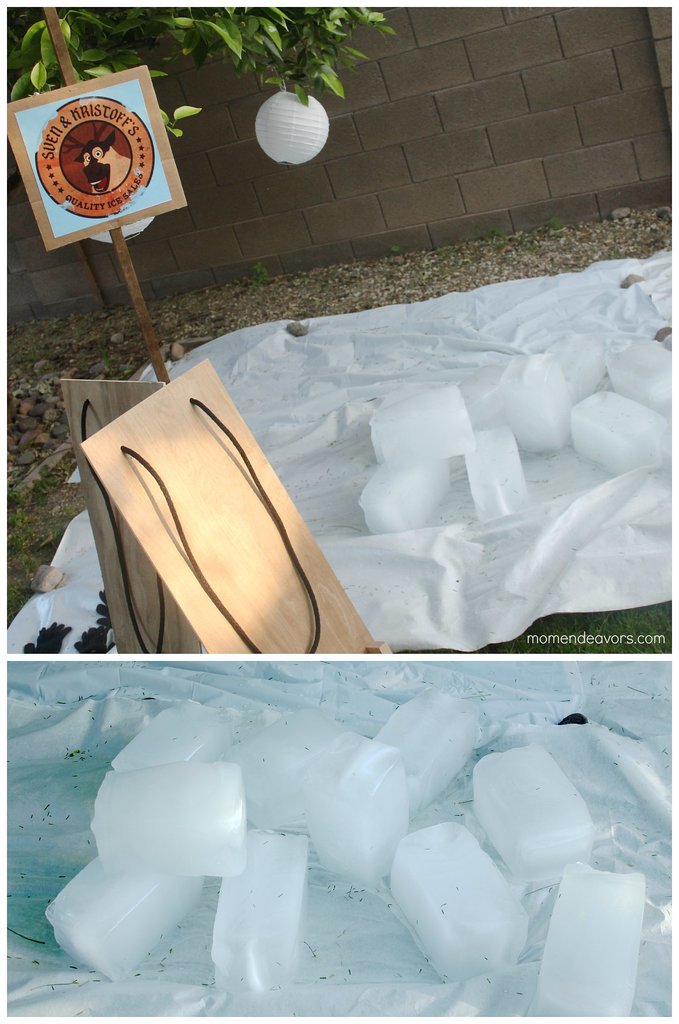 Let energetic kids channel their inner Sven and Kristoff [16] with this action-packed party game — ice block races [17]!
Source: Mom Endeavors [18]
Elsa Crowns and Sven Antlers
Perfect for playing dress-up or as DIY [19] party favors, these Elsa crowns and Sven antlers [20] will appease girls and boys alike.
Source: Sisters Suitcase Blog [21]
Printable Frozen Pals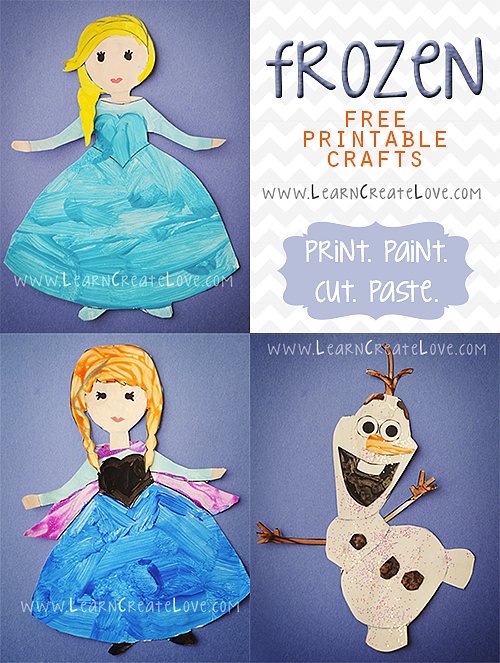 What your kids decide to do with these printable Frozen characters [22] is entirely up to them — paint, color, bedazzle . . . the sky's the limit!
Source: Learn Create Love [23]
Shivery Snow Paint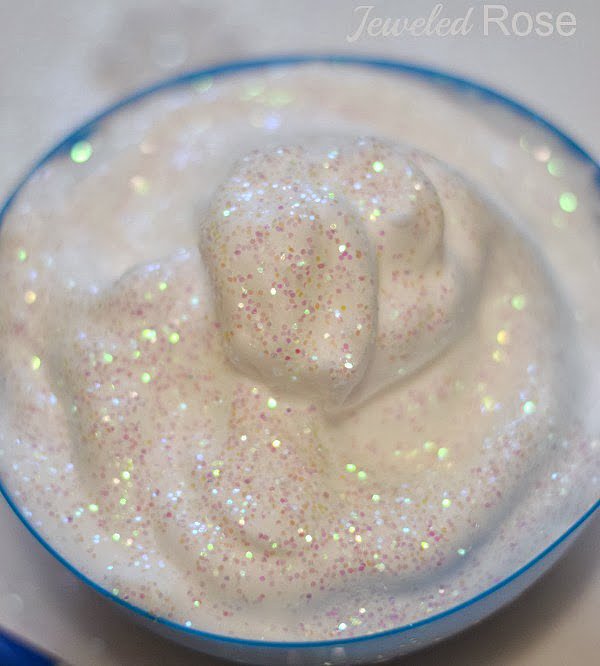 The possibilities of what to do with this homemade paint from Growing a Jeweled Rose [24] are endless.
Source: Growing a Jeweled Rose [25]