Graco Car Seat Recall 2014
Recall Alert! Graco Recalls an Additional 400,000 Car Seats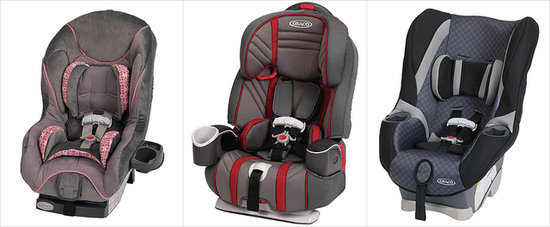 UPDATE: On Thursday, March 13, Graco expanded the recall to include an additional 400,000 car seats. The car seats were sold between 2006 and 2014 and now include the following models: Argos 70 Elite, Ready Ride, Step 2, My Ride 65 with Safety Surround, My Size 70, Head Wise 70 with Safety Surround, Nautilus 3-in-1, Nautilus Plus, and Smart Seat with Safety Surround.
Before taking the kids for a ride today, check your car seat. Graco is recalling more than three million car seats after the company learned that buckles can become stuck, making it difficult to remove the child in case of an emergency. The company became aware of the issue after 80 complaints were filed to the National Highway Traffic Safety Administration. The car seats were sold between 2009 and 2013.
The recall involves the following models: Cozy Cline, Comfort Sport, Classic Ride 50, My Ride 65, My Ride With Safety Surround, My Ride 70, Size 4 Me 70, Smartseat, Nautilus, Nautilus Elite, and Argos 70.
Parents who own these car seats are being told to contact Graco for information about a refund or replacement harness. The company can be reached at 1-800-345-4109 between 8 a.m. and 5 p.m. EST Monday through Friday. Parents can still use their current car seat while waiting for the new buckle to arrive.