Parenting Hacks
Parenting Hacks That Save Time, Money, and Sanity
Being a mom comes with great joys like first steps and bright smiles. It also comes with the chaotic moments of cleaning up messes and drying tears. To help you through those tougher times, we've found some fantastic, easy-to-follow parenting hacks guaranteed to minimize your stress.
Make Shoe Shopping Easier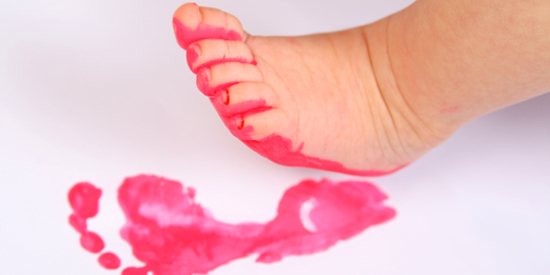 Shopping with a tearful toddler is never easy, so cut the tears and leave him at home. Trace or stamp his footprint onto a piece of paper to take with you as an accurate measure of shoe size. This will also save you the time it takes to put on and take off a dozen shoes.
Keep Bath Time Safe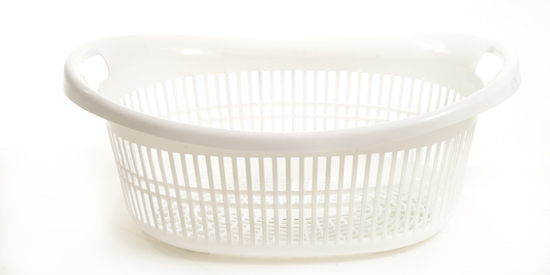 Don't spend $50 (or more!) on a baby bath when a $10 laundry basket does the job just as well. Place baby in the basket, then place the basket into the tub for a safe, scream-free way to bathe. As an added bonus, you'll use this device once baby grows up rather than throw it in the dumpster.
See more sanity-saving parenting hacks here!
Enjoy Spill-Free Car Rides
Sick of cleaning up juice stains? Insert a crazy straw upside down. The wild, wide design makes it impossible for kids to pull the straw out, thereby keeping the drink inside the cup.
Provide Easy, On-the-Go Entertainment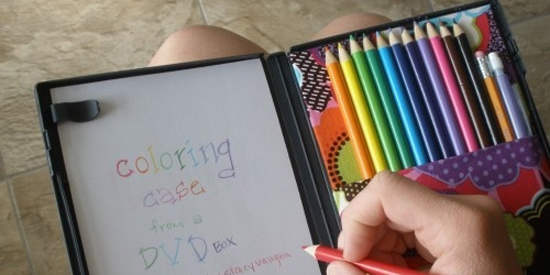 For parents of future artist, this on-the-go art kit from Stacy Vaughn is the perfect parenting hack. Add some paper and colored pencils to an old DVD case for an easel he can take anywhere.
Keep Fruit Fresh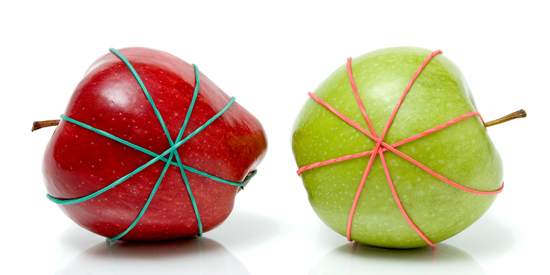 Say so long to browned fruit! When slicing an apple for lunch, put it back together and secure it with a rubber band for a crisp snack.
Make the Medicine Go Down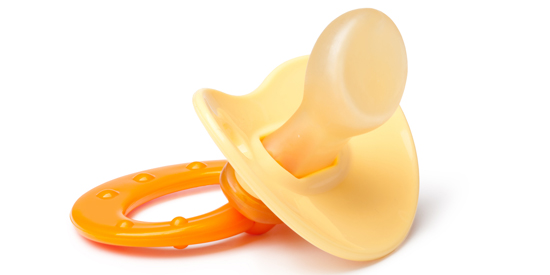 Trade the spoonful of sugar in for this clever trick. Cut a hole in the tip of an old pacifier and stick a dropper into it. Your little one is less likely to run if she sees a familiar, comforting object over a scary spoon and medicine bottle.
Skip the Pull-Up Diapers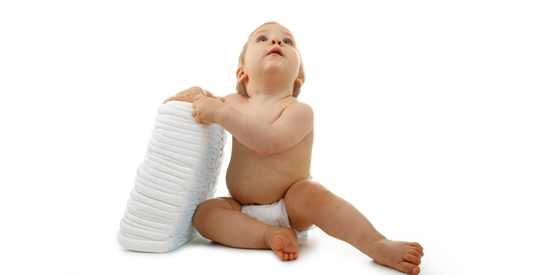 Your little one may be potty trained, but that doesn't guarantee a dry night. Rather than spend a small fortune on pull-ups, use something your already own — pads. Stick an extra-absorbent pad onto his big boy pants before bed to soak up any late-night leaks. This saves you money and prevents him from relying on diapers.
Keep "Monsters" at Bay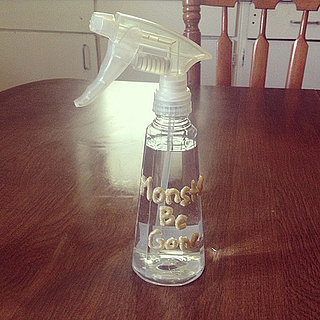 Stave off sleepless nights with this no-cost creation. Label an empty spray bottle as "Monster Be Gone" (or something equally clever), and fill it with water. Before bedtime, have your child spray some under the bed, in the closet, and wherever else the monsters hide to keep them safe in the dark.
Organize the Toys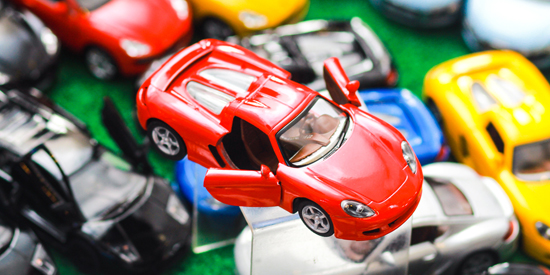 Sick of stepping on those tiny cars? Hang a magnetic knife holder ($20) on his wall for easy access and storage. Not only will keep your son organized, but it doubles as cool wall decor.
Help With Homework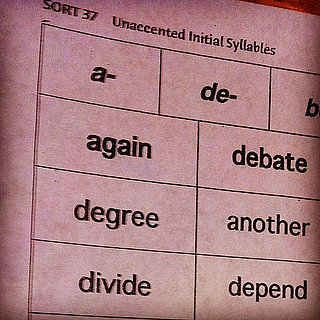 Aimee S. shares this easy studying tip for forgetful children. "If I take a photo of this week's spelling words, I will have them on hand when the boy inevitably leaves the spelling words at school and can't finish his homework later in the week." Can you spell genius?