Student Build School Library
These Students Didn't Have a Library, So They Built Their Own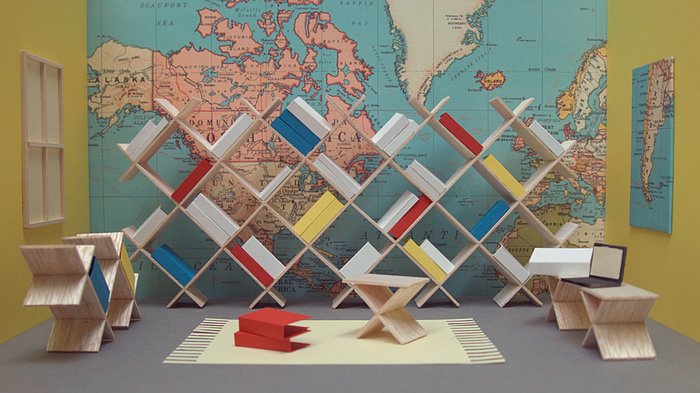 What's Your Reaction?
0
0
0
0
0
0
1
These Students Didn't Have a Library, So They Built Their Own
It takes a long time for changes to occur in schools, as anyone who's ever tried to do so knows. So rather than wait for the school board to build them a library, the kids at REALM Charter School decided to do it themselves. The school, which opened in 2011, lacked a space for kids to relax, read, and explore. As part of Studio H, a design-build class offered at public schools, the eighth graders at the Berkeley, CA, charter school created the space that will benefit future students. With the help of their teachers, the students designed the library — or rather their X-Space.
"Some people call a place to read and explore a library. We just call it our X-Space," the students wrote on their Kickstarter page. "For us, X is something that can be anything, and we thought that would be a perfect place to explore." The kids created everything from the book stamps to STAX, a shelving system created from individual X-shaped units. They have finished the blueprint phase and are currently working on the actual construction. Take a look at all their hard work.
Front page image source: Shutterstock
Latest