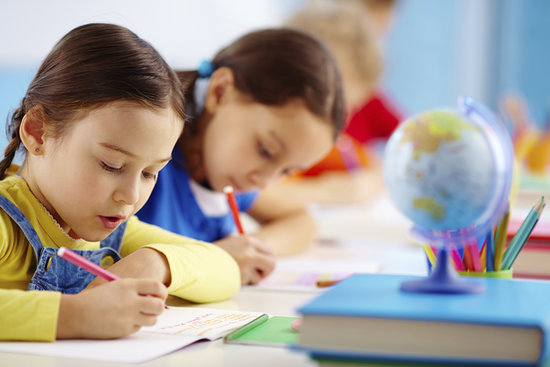 School's in full swing, which means testing must be around the corner. Whether your tot's taking spelling tests, math tests, or statewide achievement tests, experienced parents have some tips to prepare you and your child for the big day.
Know what tests your child is taking and why he's taking them. 
There are pretests before starting a new unit in math, literacy, or science, and there are posttests after the units. There are pop quizzes and midterms, but, more importantly, there is a lot of standardized achievement testing in school. Check in with the school to see what testing is being done and what it's being used for, as the results can be used for checking progress toward statewide educational goals or assessing a teacher's effectiveness.
Write test days on the family calendar.
Try using a different color marker for each child, and write in everything from spelling tests to those high-stakes tests. That way everybody knows what's coming and can be supportive and prepared.
Teach your child test-taking strategies.
Taking tests doesn't come naturally, and knowing how to take them is as important as knowing the information. Here are a few tried-and-true tricks:

Read the directions first. It sounds simple, but many kids rush to the question without reading the directions. It doesn't matter if he knows the material; when your child doesn't understand the format of the answer, it's easy to fail a test.
Write an essay assuming the reader knows nothing. The best essays answer the question with complete sentences and supporting details. Tell your child to think of it as explaining the idea not to his teacher, but to someone who doesn't know the topic at all.
Use the power of elimination. Multiple choice tests are a lot easier once you've gotten rid of the answers that don't fit at all. Teach your child to cross out the wrong answers and choose the right one from the ones that remain.
Choose the best answer. Many tests are looking to see if your child can think critically, and that means sometimes there isn't a right answer; there's a "rightest" answer. Let him know that it's better to choose an answer that is almost correct than not to choose one at all.